Daily nutritional requirements vary for each child according to their age, gender and physical activity. See link below: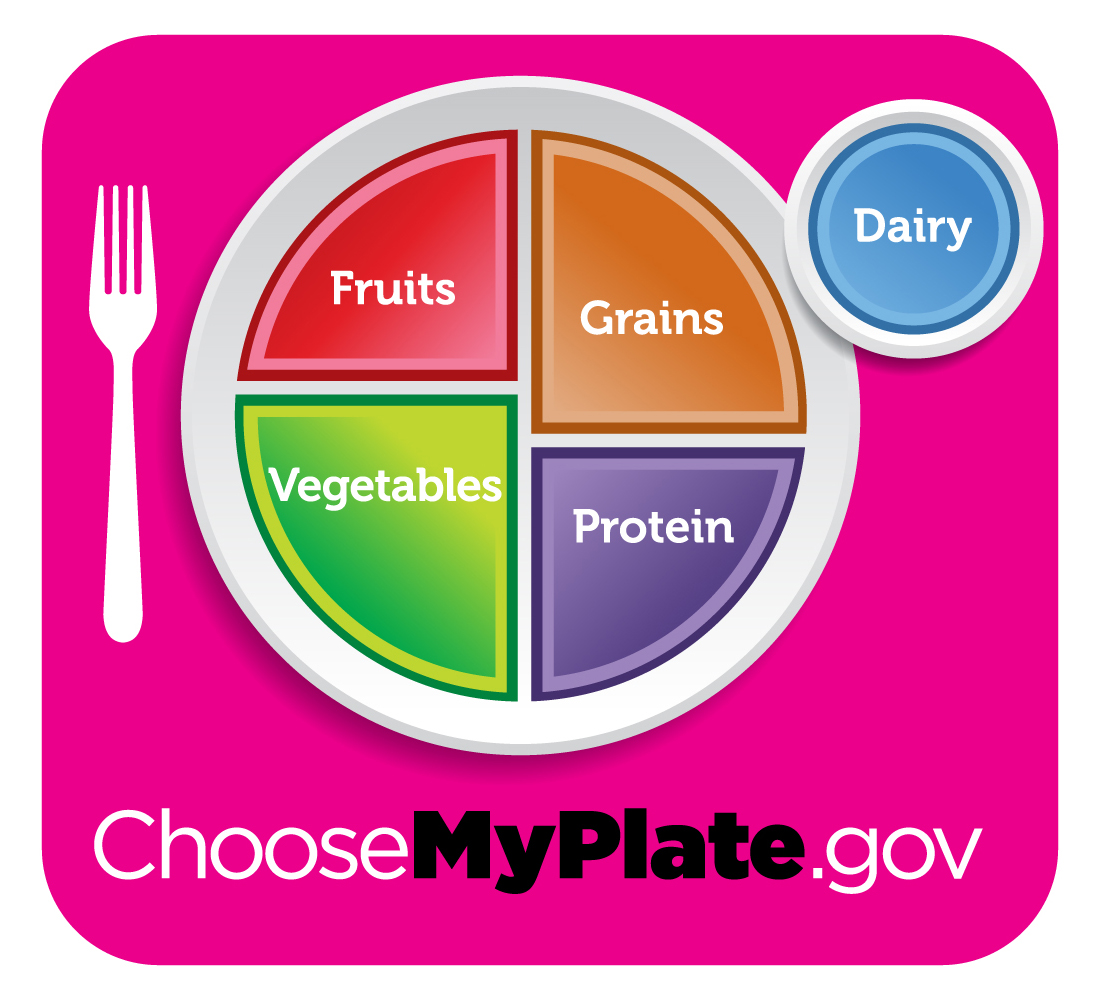 The Five Important Food Groups:
Protein:
Excellent sources of protein include lean meats, such as beef, chicken, pork, fish, beans, tofu and eggs. Red meats, fish and poultry are also wonderful sources of iron, which is essential in your diet. Opt to serve protein-enriched foods either baked or grilled, instead of fried.
Grains:
Grains are an importance source of many nutrients, inlcuding dietary fiber, several B vitamins and minerals. Look for the words "100% Whole Grain" and eat whole or multigrain flours, whole-grain breads, oatmeal, whole-grain low-sugar cereals, brown rice, and whole-wheat pasta. Try and stay away from foods that are white and starchy.
Vegetables:
Vegetables are the main source of vitamin A. Carrots, sweet potatoes, peas, brussel sprouts, broccoli, and asparagus are excellent sources! Choose bright and dark vegetables and don't forget your dark, leafy greens like spinach. The more color in your diet the healthier you'll be!
Fruit:

Fruit is the main source of vitamin C. Good sources of vitamin-enriched fruits are strawberries, peaches, apples and mangos. Remember, fruit juices can contain a lot of added sugars so be sure it is 100% fruit juice. Fruit may be fresh, frozen, canned or dried. Be sure to eat a variety of fruit.
Dairy:
Milk provides calcium for strong bones and teeth. Go low-fat or fat-free when you choose milk, yogurt or cheese.
Also try and limit fats and sweets in your diet by eating less added sugars, saturated fats, trans fats, sodas, sugary cereals and candy.